In years past, I had a passion for collecting rare and vintage Tarot decks. I acquired them by the hundreds, and my collection included many decks considered hard to find, valuable, or unique.
I'm no longer interested in collecting Tarot decks for the sake of collecting them. I'm retaining more than 100 decks I feel an attachment to and still enjoy using for readings and study. But I'm selling several hundred decks on eBay … and if you're someone who wants to expand your Tarot collection — instantly! — to include a number of intriguing decks, well, this is your chance.
The first lot of decks is available here: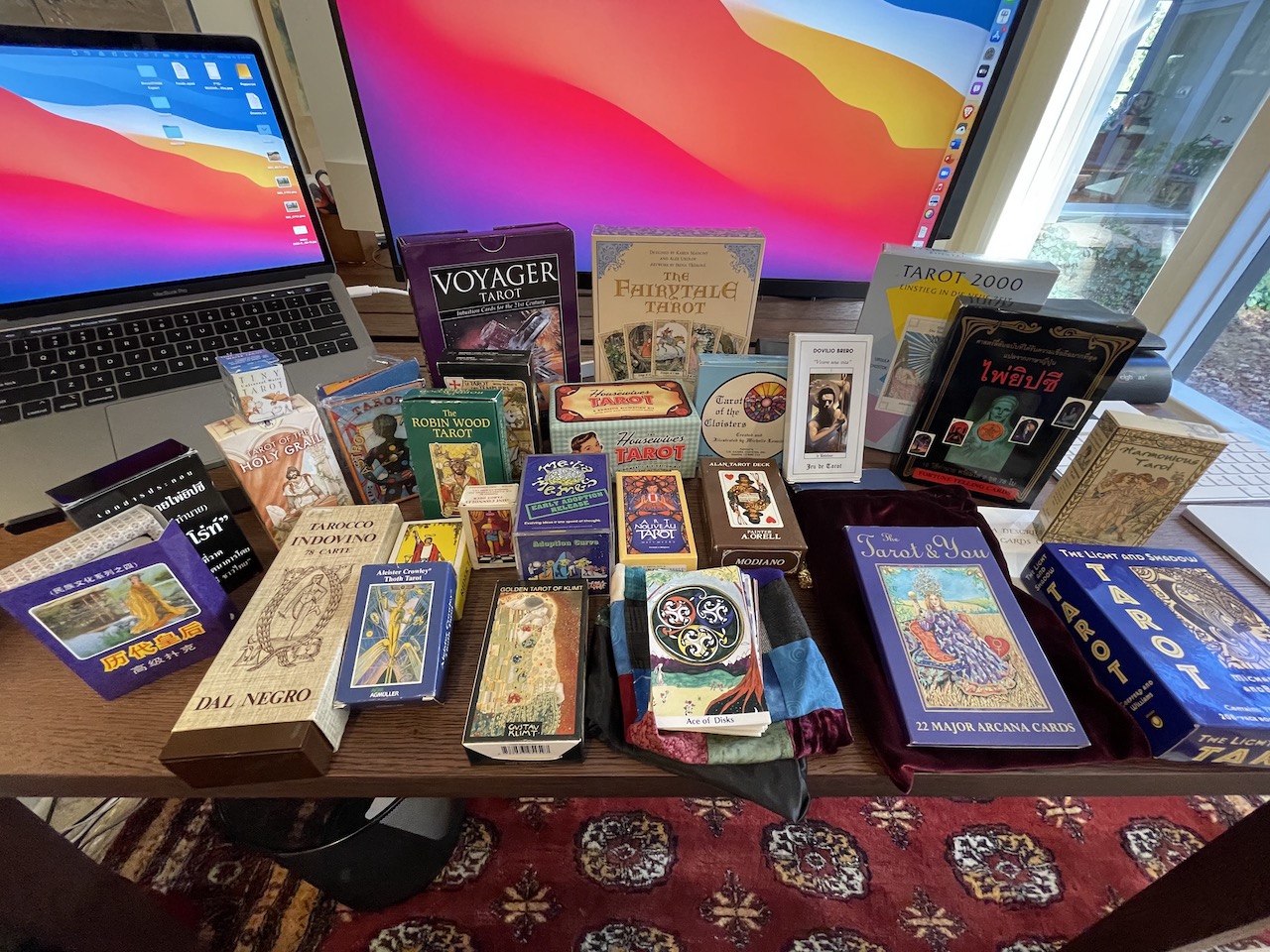 Large Lot of Rare/Vintage Tarot Decks from Author Mark McElroy's Collection
A large, 30-pound box of Tarot decks, including many rare decks, is available here:
Large Collector's Crate of Rare/Vintage Tarot Decks owned by author Mark McElroy
The collections include decks like T: The Transformational Tarot, the very rare 723 Tarot, rare decks from Italy and Thailand, and many others. If you know anyone interested in purchasing these decks, please pass the word along. Thanks!